Fish Net Bracelets
Fish Net Bracelets Check out our new fish net bracelets made with netting found on the beach.
See our listing in Etsy. Discounts available for bulk orders.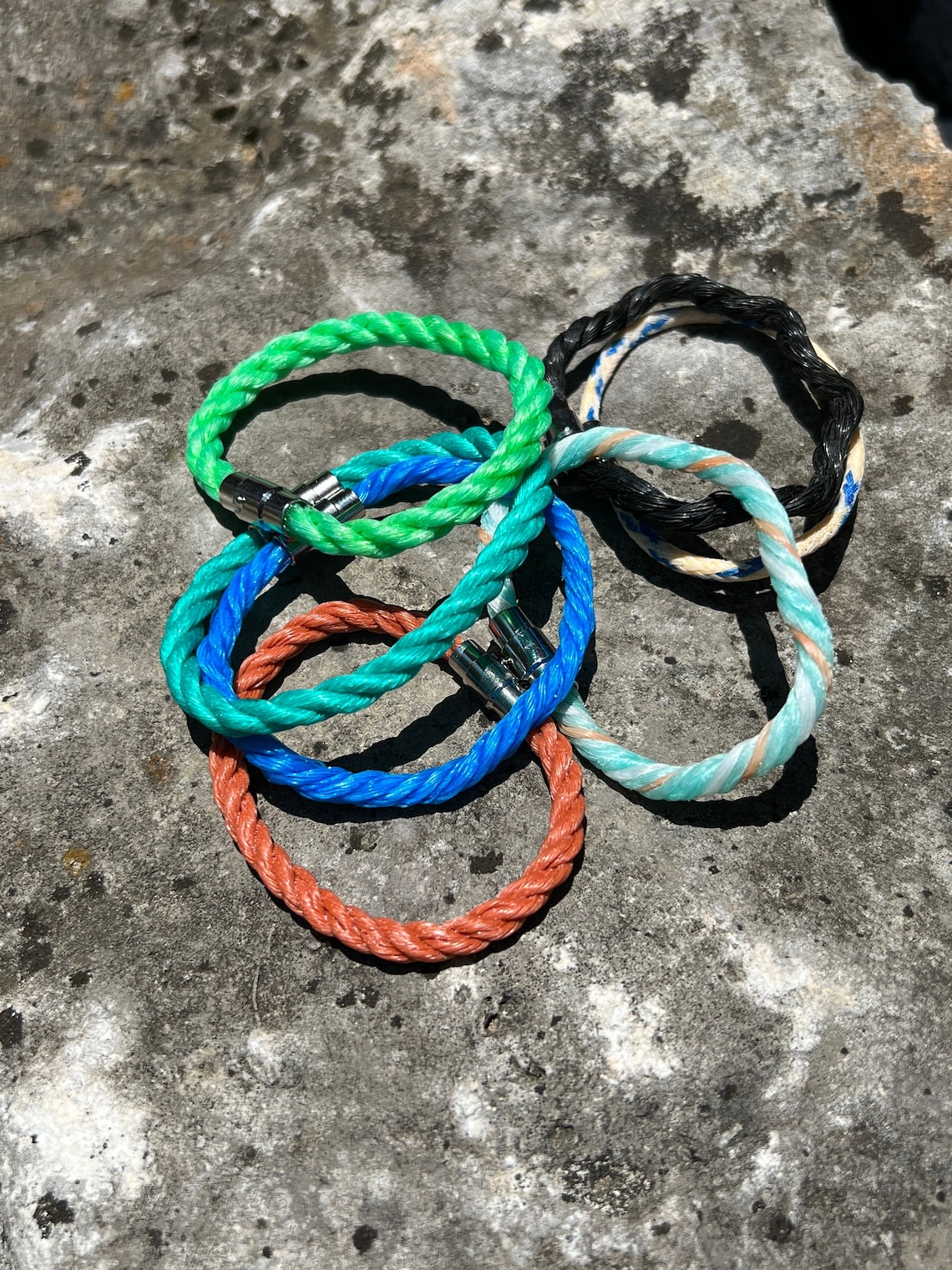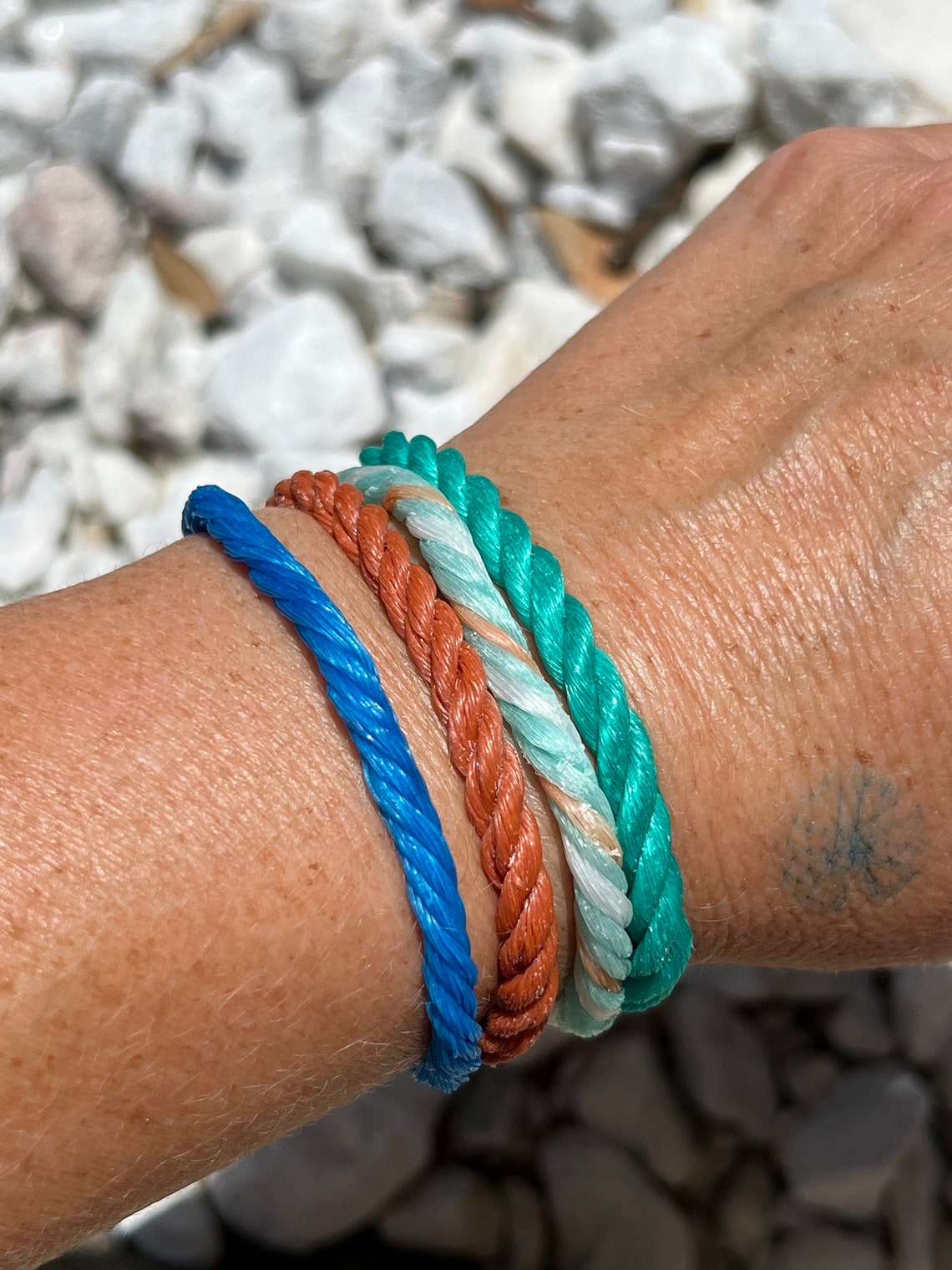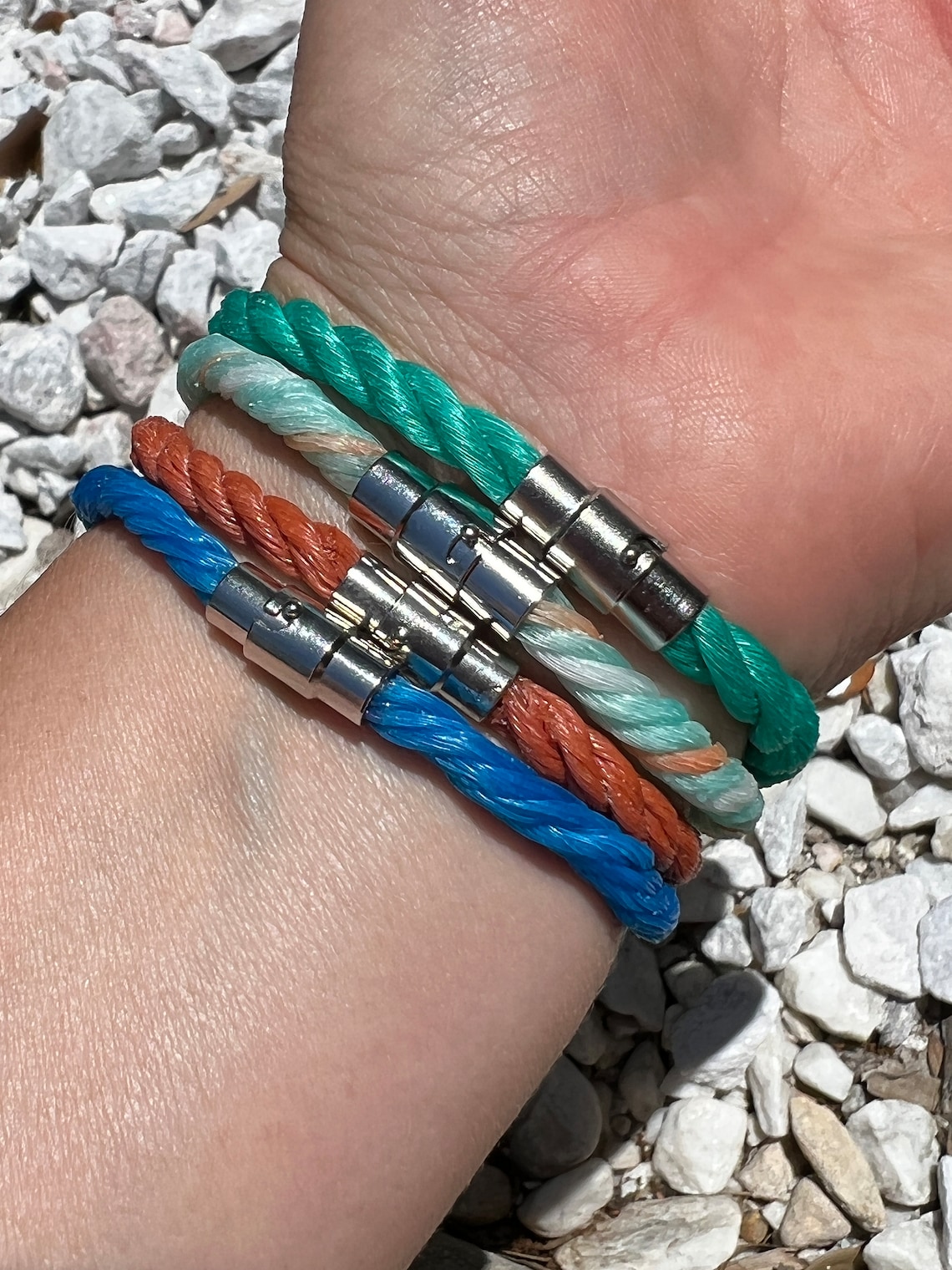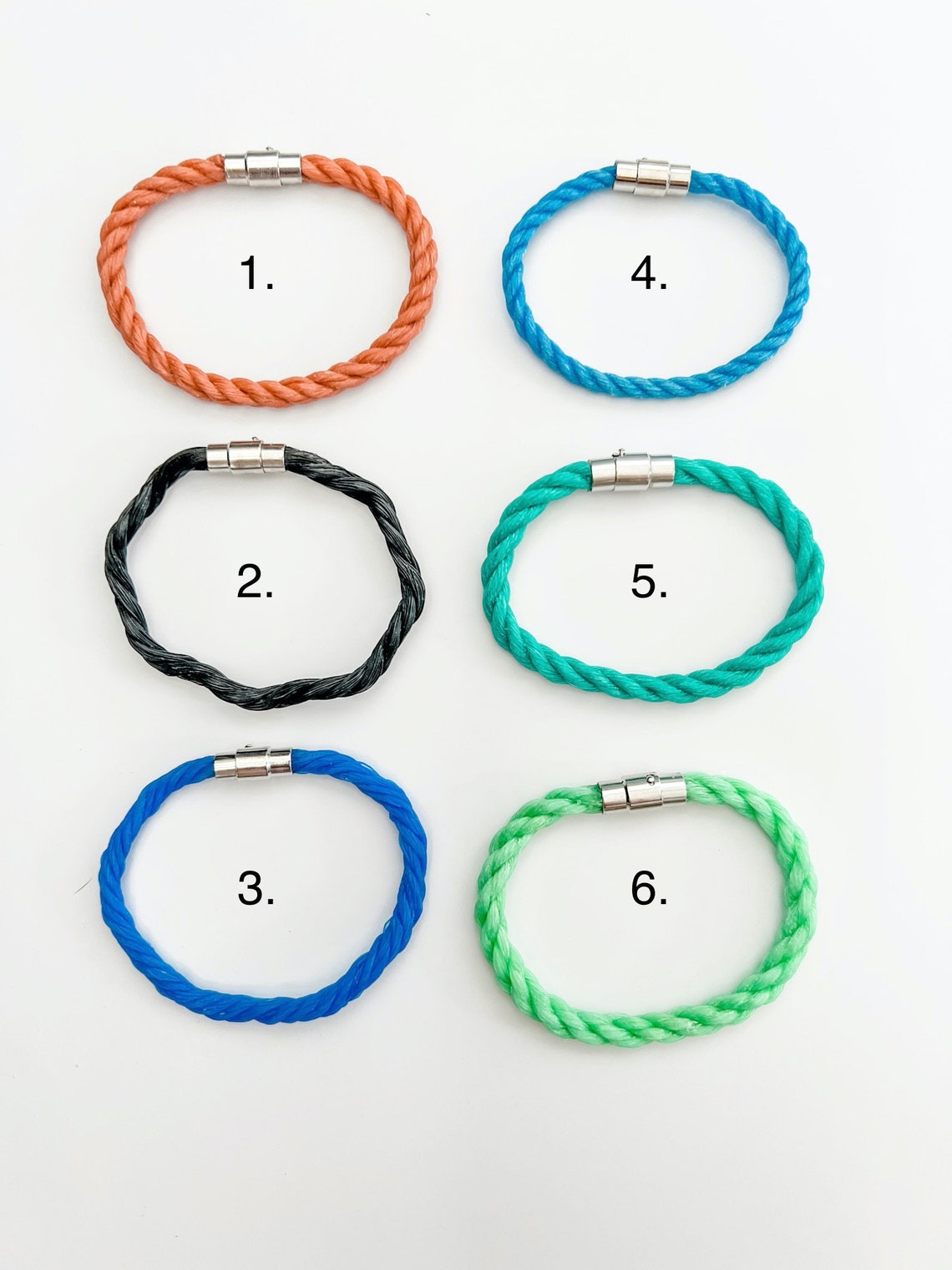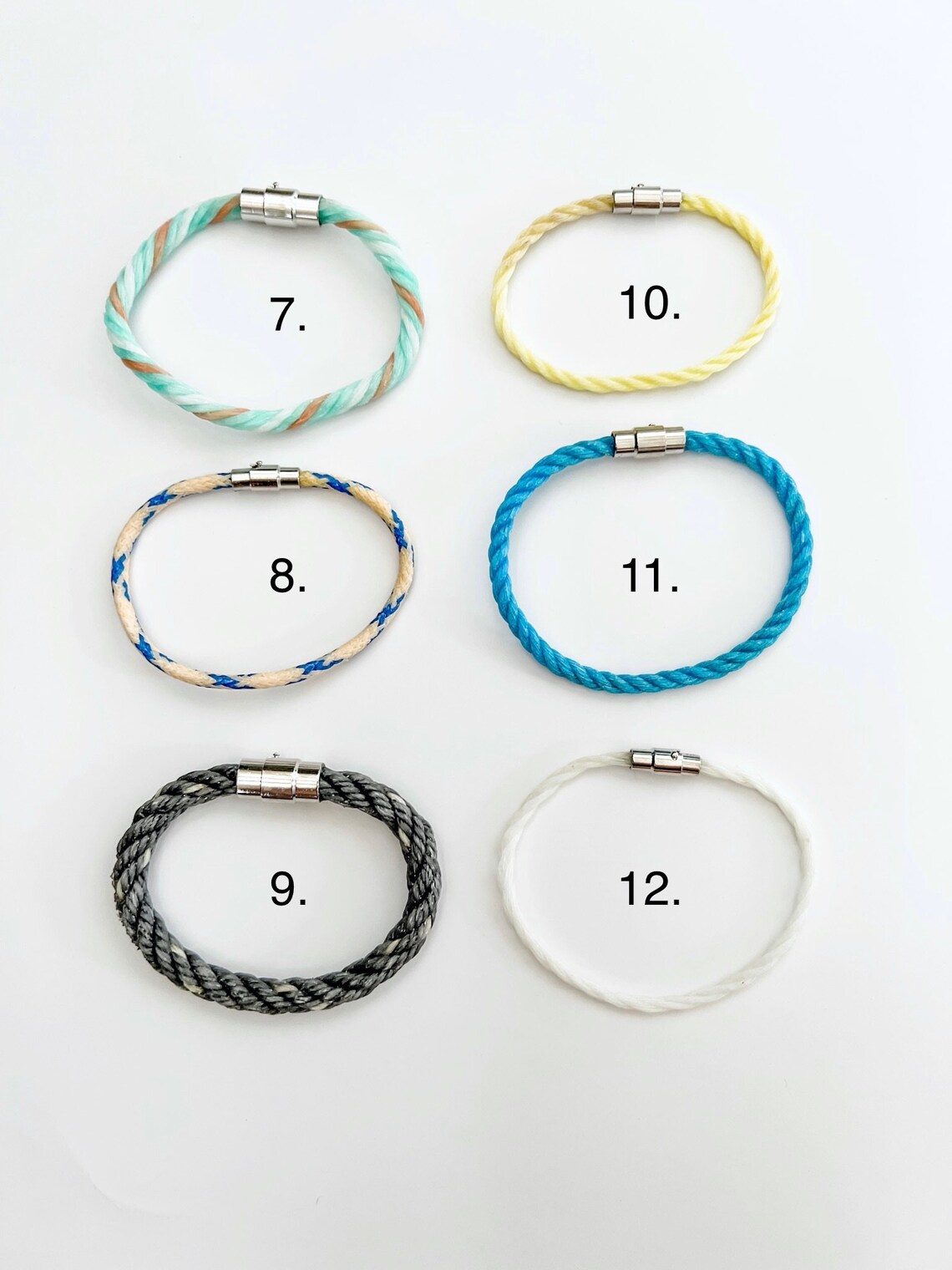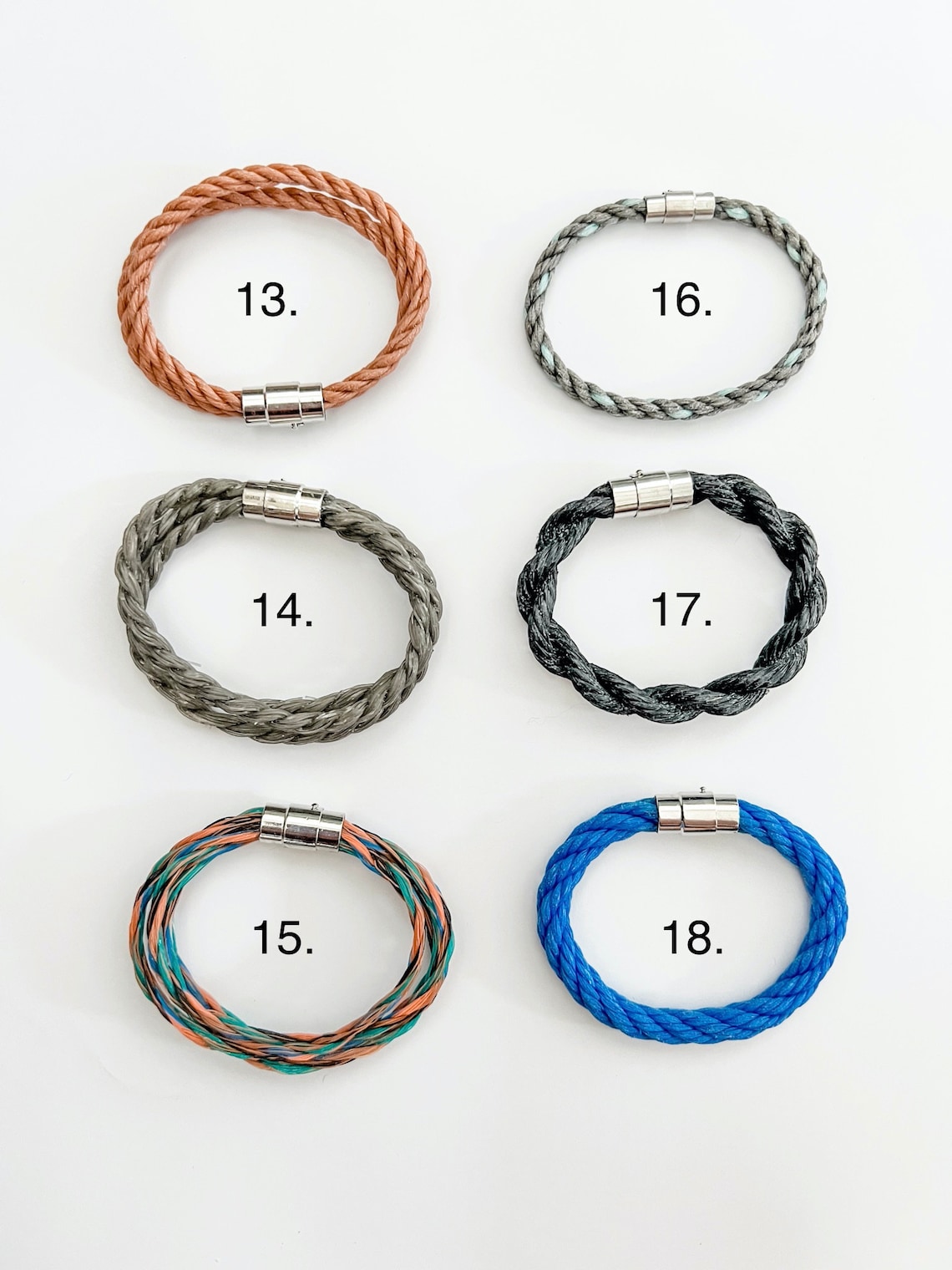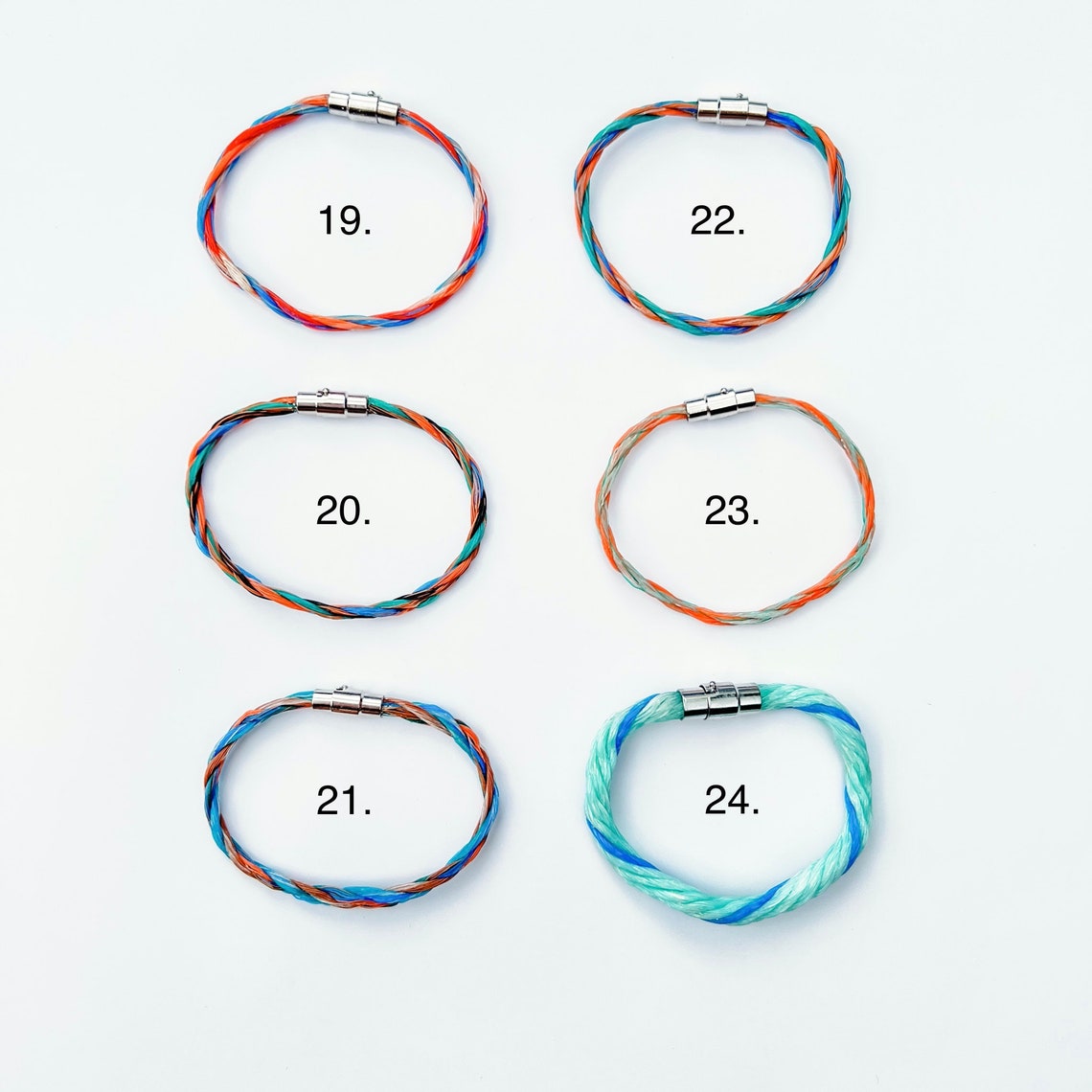 These bracelets are made with fishing net ropes from around the Caribbean that we hand-collected, cleaned, cut, and styled. As these ropes spent who knows how long floating around in the ocean, there can be imperfections present in the ropes. All ropes are smooth and not scratchy. Silver-plated magnetic clasps also have a locking mechanism to prevent bracelets from falling off. The ropes are waterproof but the clasps may turn your wrist colors if put in water. Maybe. I wear my bracelets in the ocean almost every day without any issue. But....I haven't tested each bracelet.

We have the following styles available for listed wrist sizes (IN CENTIMETERS):

XXS- 13.0-14.0 cm
XS - 14.5-15.5 cm
S - 16.0-16.5 cm
M - 17.0-18.0 cm
L - 18.5-19.5 cm
XL - 20.0-21.0 cm
XXL- 21.5-22.5 cm
XXXL- 23.0-25.0 cm

How to choose a size:

For women's sizing, a rough estimate is S if you have a petite frame, M if you have an average bone structure, and L if you, like me, have a big bone structure.

For men's sizing, L for small frame, XL for medium frame, XXL for large frame, and XXXL for extra large frame.

For precise measuring, use a tape measure or a length of non-stretchy string. Measure around your wrist where you like to wear bracelets. Note the measurement in CENTIMETERS!!!

For a snug (but not tight) fit, choose a bracelet size 2 cm larger than your wrist measurement. If you want a looser fitting bracelet, choose a size more than 2 cm larger. If you're between sizes or right on the line, choose a size larger.

Colors vary by size depending on the color of the ropes we find. Our current stock includes the following colors:

1. Dark orange/burnt umber
2. Single black
3. Thin royal blue
4. Thin sky blue
5. Turquoise
6. Lime green
7. Turquoise with tan and white
8. Off-white with blue
9. Thick grey
10. Pale yellow
11. Oops, thin sky blue again...same as #4
12. White
13. Double burnt umber
14. Triple grey
15. Four strand multi with black/orange/blue
16. Grey with light blue
17. Thick black
18. Thick royal blue
19. Multi with red/blue/white/orange
20. Multi with black/orange/blue/green
21. Multi with black/orange/blue
22. Multi with red/orange/green/blue
23. Multi with orange/pale turquoise
24. Thick multi with turquoise/royal blue
25. Single light grey
26. Bright yellow

Colors may very but will be similar in style and color to those pictured


To order, choose a style (sizes based on our sizing chart above), then choose the pattern, based on the number of the color as seen in the photos.